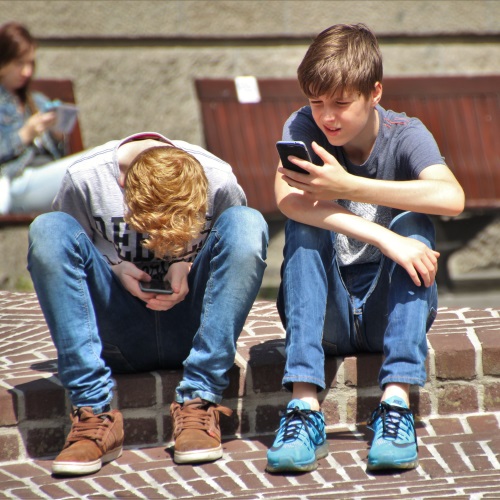 I have three pieces of advice for 9GRD:
Puberty changes everything. Until your kid jumps a foot in height (especially boys) expect the work to be at least 60% parent-leaning for religion and science. Math is just pulling teeth until then. You can't "scaffold" the work in Algebra like you can other subjects. (Scaffold = parents slowly transferring responsibilities as the child is able.) It's just going to be ugly. They just can't do it until that next level of mental connection hooks up.
Embrace the textbook assignments. "Living books" are great, but that's just not the real world of education. During this year, kids learn to approach a textbook properly. They learn to outline the chapter. They cite page numbers. This is the best preparation for REAL college I've seen.
Use the school-provided graders (if you can afford them) for Science and History. The MoDG grader we have is EXCELLENT. She flat out won't give the child a grade until the paper is an A. It's the best writing boot camp I've ever seen. I'm a professional writer, for crying out loud, but she's amazing.
General
Gather supplies. The biggest deal is history. If your kid's not a wiz, choose your books wisely. I'll post something soon. Also, we totally ignore the reading schedule. My kid reads daily 30-45 minutes and summarizes it on a google doc. This habit dramatically reduces the pressure. There's no "feast or famine" reading marathon.
English (Warriner's or Holt/Wordly Wise)
Read over the text book and syllabus. It's a 4-day schedule. Decide what you think of that. We ignored it. I'll post my adaptation soon.
See my Quizlet list for the vocabulary pretests.
History
Choose your history books. I'll post mine soon. 
Make a plan for history discussion. Read the books!  If you can't read them all, fine, but shoot for over 50%. (I never get around to this discussion, but I'll share something I found in the "special ed" syllabi. 8GRD kids summarize each chapter in <7 sentences. My kids type it into a google doc. I check it every month or so.)
Latin
Get your vocab in order. Check out my resources here.
Religion
Acquaint thyself with the books and assignments. This syllabus really threw my kid and me.  Here's the big pic: Do ALL of the end-of-chapter questions (orally or in writing) EXCEPT the ones that reference books you don't likely own and only look up the scriptures, not COPY them. Also, do the scripture look-up first, not last. If there's a writing assignment, do it. (BTW, we do it all in writing, b/c I'm too busy to discuss regularly.)