Thank you for visiting Little Schoolhouse in the Suburbs. Please subscribe and you'll get great homeschool tips sent to your inbox for free!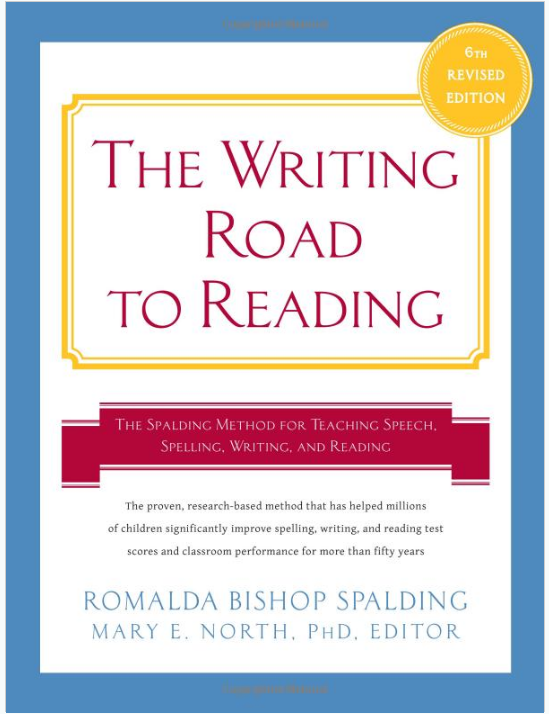 There's a big fight in "teaching reading" about phonics versus whole word methods.  The thing I like about our curriculum is that it uses BOTH for reading and then hammers phonics and spelling rules all the way to 6th grade.  That takes care of both ends.  Love it.  However, the book we use, and even the guide to WRTR can be CONFUSING, right?   So here's my attempt to help you out:
The goal: to work your way through all the lists A-Z  by the end of 6th grade. 
Did you know that?  I didn't.  Anyway, as with everything, MODG is totally flexible, but that's the overall goal, barring some learning disability or other unforeseen issue.
HOW TO DO IT:
1.  You need Mari's Guide, especially for that short cut laminated sheet of the rules.
2.  The first SEVEN weeks you are mostly teaching the phonograms and spelling rules and marking system and writing those down in the notebook (which is numbered by SPREAD not page, weird.  I do 1A, 1B, 2A, 2B, to keep my brain from exploding. I treat those spelling pages like the mini-roman numeral pages at the front of some books.)  Pages 54-72 in Spalding give you a detailed explanation of what those spelling notebook pages are about.  I may not read them to the child every year, but I certainly review them myself.  I'm a visual-print learner, but those pages still seemed to me until I read the description pages mentioned above.
3.  At the end of the seven weeks, you give a test to see where we are on the lists.  For a third grader, or a really bad speller, I don't do this.  I just start right after the A-G list.  But for everyone else, I do it.  Some kids "lose" words over the summer and have to back up a few lists at the beginning of a new year.  Important note:  Mari has you start ONE LIST BACK from where they tested out.  I miss that sometimes.  Also, depending on where they started, you have them do some more spelling notebook pages because the lists "gather" phonograms and rules as you work up in difficulty.
4.  Here's where it gets confusing…HOW do we get through the lists?  You have several options, depending on your grade level.
If you look at your LANGUAGE ARTS scope and sequences 3GRD-6GRD  and your LEARNING OBJECTIVES 3GRD-6GRD, you will see that in the earlier grades the goal is to learn the phonograms and rules.  Later in the grades, it's to APPLY THEM.  That's a different skill and very appropriate to the Logic Stage.  Keep that in mind when you're choosing your method.
There are two options (in Option 2) for dictating in Mari's text.
We do this:

After dictating the A-G list for practice, we start down the lists.
I give the child a daily 5-10 minute "pretest" on a wipe board and mark the results in my WRTR text, in pencil*.
I number words missed until we hit 20.  For us that's 1-2 weeks, generally.
Then, we go back to where I started pretesting and I start dictating ALL THE WORDS
For (3-4GRD) they RECITE the reasons for the markings and rules I just gave them** OR (5GRD-6GRD) they GUESS the markings and rules, either verbally or on a wipe board BEFORE I give them.
We write this master list just after the the spelling notebook pages in the front, and we only work about 10 minutes a day.
Once we have the master list in, I have them flip to the center seam and I dictate the 20 they missed in the pretests, weeks ago.
Then they follow the pattern in syllabus of copying and testing on Thursday.
Any missed words are retained for the next spelling test a few weeks later.

My consultant, I believe, does it this way:

She has them write the words on a wipe board and records the missed ones

Then EVERY DAY dictates all the words they covered into that front section, having them guess the markings.  

After they've accumulated enough words (from the wipe board pretest) for a whole spelling test, she does the routine in the guide just after the seam in the spelling book.

Then she goes back to the daily routine of test on wipeboard pretest, dictate, guess markings, test when we have enough.
I find in the end, I always end up doing what the consultant says, but for now, we like the variety of pre-testing for a week or two, dictating for a week or two, and doing the copy-copy-copy-test routine for a week.
*Note:  I have noticed that in 5GRD, my son started trying out several versions on the wipe board before he chose.  I find that using the wording and techniques in THIS POST are helpful in supporting him.
**Note:  I use this same "recite WHY I told you to mark it that way" for Sound Beginnings as well, since we're learning the rules and phonograms, not trying our hand at applying them on our own yet.  And after all these years of WRTR, I use mostly WRTR markings even in Sound Beginnings, since that's the system I have memorized.  If you wanted to do that, and you can't remember how to mark it, just flip over to the WRTR index and find the SB words and note it in your book.
{ 7 comments }