1GRD Do-Aheads
Thank you for visiting Little Schoolhouse in the Suburbs. Please subscribe and you'll get great homeschool tips sent to your inbox for free!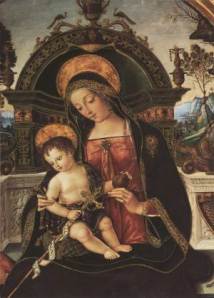 General
Print out my 1GRD Supply List  and email me for the current K-2 liturgical calendar.  ivorysoap76 at gmail dot com.
Make wise book-buying decisions.  You do NOT need to buy the fiction books if you have any kind of decent public library.  Save your pennies for used copies of the liturgical and saints books! Check out the resource section of your syllabi to figure out which religion books you will actually use.  Do you read to the kids in July?  I don't.  Are you reading to them on Spring Break this year?  I don't.  Forget the stack of St. Patrick books.  See?  Same for New Year's. Buy the ones you will FOR SURE use before the rest. If you want, you can email me for this year's liturgical planner (ivorysoap76 at gmail dot com) that already has this assigned by this year's calendar.  Then you can really see what you need.
Construct a realistic schedule.   It mentions in the online syllabus that he should still be having family read aloud time in the evenings.  Teaching Tips and the Writing Manual and Language Arts Overview, both sold by the school, explain how all of that happened in the Berquist home. If you have multiple kids going, you need to read it.  For the earliest years, I recommend getting Teaching Tips first.  There's a lot of BIG PICTURE material in there that helps you get a handle on how these early years fit in.
Order your blank books. See the bottom of THIS post to figure out how many books you need and what sizes.
Fine Arts
Go ahead and cut out your art cards. I have an attractive, cheap way to store them HERE.  I think the pdf that now comes to enrolled folks says to toss out Miro and Chagall. I can't remember if anything else is ugly.  If you have no idea about objectively beautiful art and you like highfalutin talk like I do, read this.
Get your crafts and see where they shake out. Some years the crafts hit the right weeks for the liturgical year, other years not so much.
Check out my coloring pages for Composers here. Peter and the Wolf is engaging enough without coloring.  Carnival of the Animals is too, but some editions have mistakes in the track numbers.  See this review about the issue.  The Celenza picture books are all "read me first" and then you "listen to the music" separate.  So, Bach, Gershwin, Haydn may need coloring pages.
Check out my K-2 GRD Hymns on your devices or upload your CD to itunes and play it from there. This is not intended to be your "evening music time." It's 2 minute memory work. Lump it in there. Scrambling for that CD all year is a pain. Also, my kids don't love the singer's voice.  The links are more beautiful. I grew up Church of Christ, so after hearing it twice, I can sing it from the sheet music. Then, I just sing it with them daily without a recording.
Language Arts
Print the Read Aloud schedules, if you want a schedule for the all the fiction reading for the year based exclusively on MODG picks.  1GRD Read-Aloud-Schedule and the Bennet Supplement 1GRD. These are EXAMPLES.  If  you beat yourself over the head with them, you have to go to time out. MODG is never about barreling through a book list or being behind in "literature"; there's no such thing. KGRD and 1GRD can listen to the same books. It's about falling in love with literature and goodness. If the book is checked out, pick something else. The order is unimportant.  This ain't Ambleside.
Somewhere on your Mom notebook, write "Beginning, Middle, and End" That's the language arts focus this year. Most of the saints retellings won't help here, unless you used a picture book with an actual PLOT. Another Very Hungry Caterpillar made up example would be this: "The egg hatches and the caterpillar is really, really hungry. All week, he eats foods that aren't for caterpillars. He feels sick. Then he eats a nice, green leaf. He feels better. Then he becomes a butterfly." Compare it to last year's example I gave to see the difference (as I currently understand it) between Sequencing and B,M,E retellings.
Poetry
Print or write out the poems in his poetry book. That way, he can just paste in the drawings as he finishes them.
Reading
I don't use 100EZ, so I can't tell you.  DYOCC and other school resources seem to bail out around Lesson 75 and switch to Sound Beginnings with reading practice minutes. MoDG assumes that by the end of 1GRD the child is already snowballing and needs no further direct reading instruction.  Some of us need to drill sight words for that to happen. Some of us have to enroll in dyslexia intervention.  Good luck, my friends. (We use Little Angel Readers with the workbook and teacher's manual. But, we do it like the 100EZ lessons.  1-2 "tasks" each day. No more than 15 minutes.)
Religion
Set up your liturgical reading for the year.

THIS IS THE BIG HASSLE OF THE YEAR.

You can email me for a syllabi-based Liturgical Planner (links shows last year, buty 2016-2017 is done.)

 

All your resources, planned for this calendar year.  But regardless, here are a few Tables of Contents by Date.
Science
On your weekly assignment list, put "Enjoy something nature-y together." Nature walks and close observation of nature are assumed, but not always in weekly assignments.  See Teaching Tips, sold by the school, for examples.