Thank you for visiting Little Schoolhouse in the Suburbs. Please subscribe and you'll get great homeschool tips sent to your inbox for free!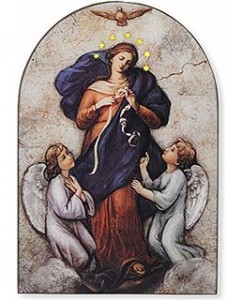 So often, the lesson plans assumed I already knew the content well enough to adapt the material for my child. In fact, I often didn't know the content well enough to even understand the lesson plans AT ALL. Worse, in the very early grades and I didn't know what I didn't know.  I didn't know what a fact family or a sight word even was, much less notice their conspicuous absence from the lesson plans. Anyone else?
It got even worse for me in Latin and 6GRD Voyages. I remembered NONE of that from school.
Laura remarks in her book (or article?) that when she went to college she had no idea what a direct object was either. We all say ME TOO! But, by the time she was teaching her own children, she totally knew what it was.
I'd like to create some way to help mom's find and close the knowledge gaps before they get in over their heads. I don't have any ideas on how to "detect" the gap yet, but I did make a grammar refresher for Beginning Latin I that seemed to help a friend of mine. I posted it below.
Let me know what other primers we need. Let's help other moms have an easier time than we did. It's been SO LONG, though, I can't remember what I didn't know!  Help me out. Make suggestions!  What "catch-up" options and subjects would have made your life easier?