Thank you for visiting Little Schoolhouse in the Suburbs. Please subscribe and you'll get great homeschool tips sent to your inbox for free!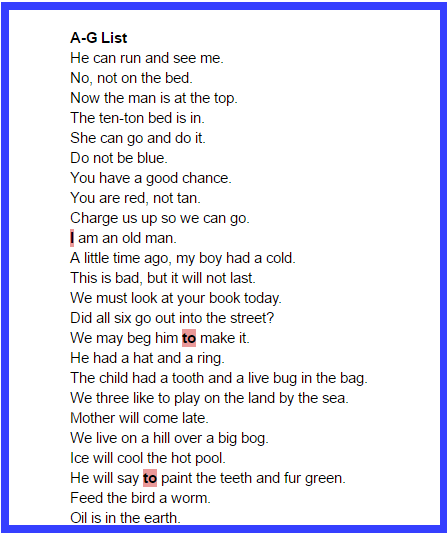 I have STRUGGLERS in spelling.  Every year, we really need to reboot WRTR from the very beginning and find the holes that appeared during the summer.  WRTR has always been hard in this department.  Weeks of dictation!  This method I'm using (six weeks in) is GREAT for us so far.  I wanted to go ahead and share it.  I posted a google doc link below, because I dictate from my phone and edit as I go. (BTW, the highlighted words are from later lists.  I just needed them to make coherent sentences.)
Here's how I use it:
We blasted through the phonogram review.  (We have trouble with the same 10 or so cards that we always have trouble with. There's no need to take that slower pace in the guide.)
We review the rules 10 minutes a day at the white board using THIS LESSON GUIDE.  (Note, the syllable division patterns are hard, so don't expect anyone to remember them. I just introduce the concept and keep moving forward.)
I started having them write from dictation, as soon as we've reviewed Rules 1-8, 17-19 (my kids have seen them before, so this takes maybe a week of the ten minute teaching sessions?).  For the older child that doesn't struggle with dysgraphia or other fine motor issues, the A-G list was done in 2-3 ten minute sessions.
I counted the number of missed words.  The kid who missed less than 20 got to pause for a hot second while I ran a normal spelling week for the other.  She had enough misspelled words in her homework to keep her busy for a week.  The kid who missed 20+ got to run a normal spelling week.  I DIDN'T dictate the markings.  He copied them and we reviewed them together several times that week.
Since everyone was under 20 missed words now, we started dictating the I List sentences. At the end of each list, I grade, recount, and run a spelling week (or several) until we're under 20 words again.  Once we hit the really hard lists, I'll just dictate part of the sentence list and run a spelling week.