Thank you for visiting Little Schoolhouse in the Suburbs. Please subscribe and you'll get great homeschool tips sent to your inbox for free!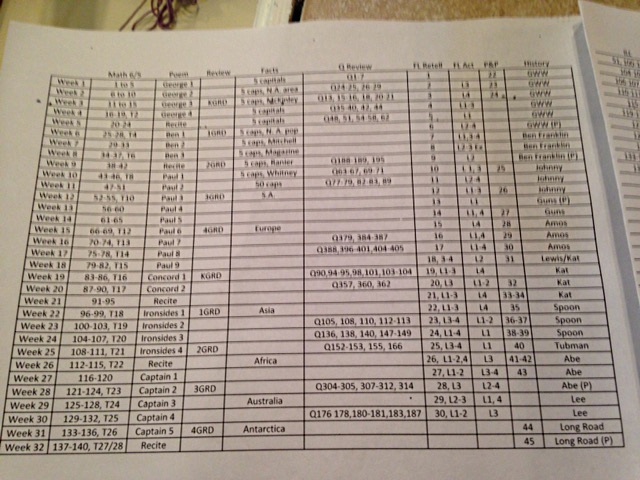 It doesn't say "spiritual gift of spreadsheets" in the Bible, but maybe there is one? Can someone feel the love of Christ in a year-at-a-glance chart? I show love by writing and teaching and writing about teaching. I like to organize, write scripts for curriculum that doesn't have any, and generally help orient "big picture" people who feel lost.  If you need help in this department, PLEASE email me on the contact form below. I can't substitute for a consultant or organize anything you haven't already purchased, but I make a great administrative assistant/friend.
[contact-form to='[email protected]' subject='Will work for prayers'][contact-field label='Name' type='name' required='1'/][contact-field label='Email' type='email' required='1'/][contact-field label='Comment' type='textarea' required='1'/][/contact-form]
When I write books and curriculum in my professional life, I get paid, or course, but I don't want this in my "ministry.  But I'll tell you what I really do want…PRAYER MAIL.
If you appreciate what I do here or will honor me with your custom project, offer up a prayer or your mass or part of a rosary, etc for my family; write it down on anything, even a post-it; and snail mail it to us so I can stick it on the wall "See? Mama is helping people with all that typing.  Look what they did for us in return!"  It would really make our day.
Caswell Family
P.O. Box 2081
Collierville, TN 38017