Thank you for visiting Little Schoolhouse in the Suburbs. Please subscribe and you'll get great homeschool tips sent to your inbox for free!
In MoDG, 5GRD is supposed to be a "homemade" geography course, ideally.  But most moms don't do it.  I decided to try it out this year. But unlike the instructions say, I scanned, not photocopied and the images are square, not circles. However, I did a pretty good job getting them to match, right?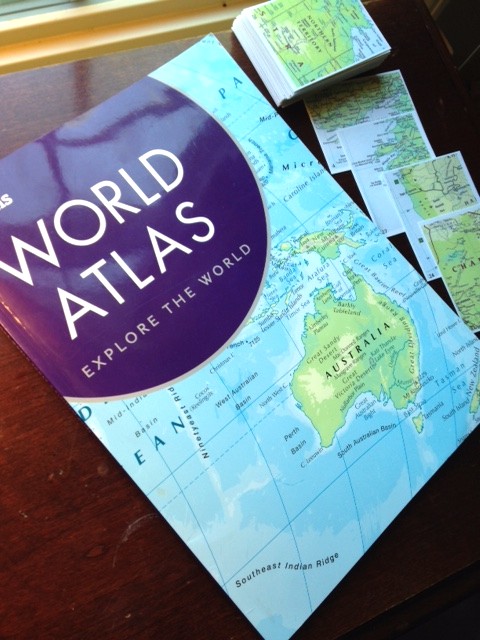 I purchased this year's Collins Atlas on Amazon for $10.  It has 51 pages of maps.  I clipped one wallet sized image from each page.  I used a random number generator to make the numbers at the bottom corners of each picture.  That way, you can hand them out in any order and check the key without giving away anything about the location.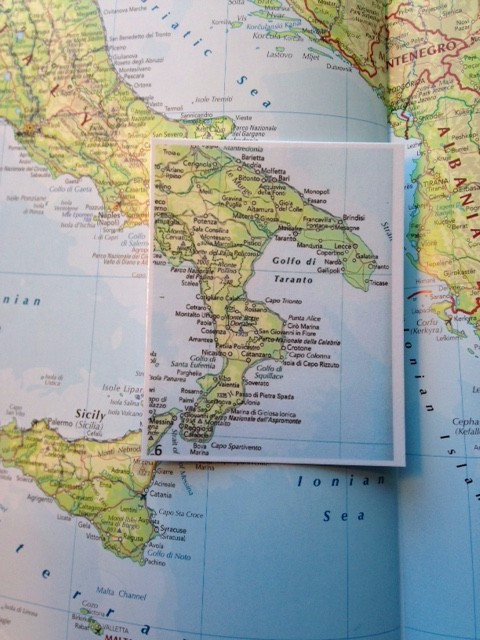 If you haven't already purchased the Ultimate Geography and Timeline book, and you have a color printer, this is an economical option.  And assuming I did it right, it's actually the "preferred" 5GRD choice.   Here's your PDF:
COLLINS ATLAS Search images