Thank you for visiting Little Schoolhouse in the Suburbs. Please subscribe and you'll get great homeschool tips sent to your inbox for free!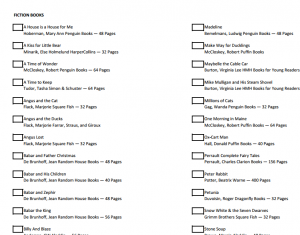 I haven't taught KGRD in five years!  I forgot how much juggling there was with the literature, liturgical year, and saints days.  Sometimes is REALLY wish our church calendar didn't move around so much!
Anyway, in case you are already weeded in next year's shopping, here's the thing you need for the "supplementary" books for KGRD.  I am missing the "Their Hearts Are His Garden" but that's because it wasn't on the MODG site.  It's still in the syllabus.  

OH, and I got the MoDG Liturgical year K-2 stuff done.  Email me if you want it!
Any one have word on a substitution for Letters from Heaven:An Illuminated Alphabet?  How about a substitution for the rosary kit or the laced case?  Bueller?
Someone on facebook found the lacing pouch:
http://1.catholicrubberstamps.com/store/product_detail.cfm?ID=618
http://lcaminoreal.com/cart/index.php?main_page=product_info&products_id=657
I ordered this rosary kit: http://www.adoremusbooks.com/giveglorypinkrosarykitwithspacers.aspx