Thank you for visiting Little Schoolhouse in the Suburbs. Please subscribe and you'll get great homeschool tips sent to your inbox for free!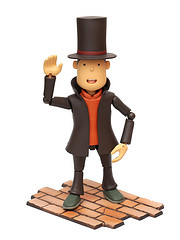 So, I asked my PhD science professor brother, "Does this curriculum go far enough in science and math?"   He says that the colleges look at number of subject UNITS, not how far you got.  A science-focused kid will have more preparation if they do science and math every year of high school, but which classes they took is not of great importance.  Having a "Natural History" class in the 9th instead of physics in 12th is no reason for concern.
Second, he said that the AP exams don't count for what they used to.  When we were coming up, both he and I exempted out of some Calculus and Biology 1/2 in college.  We were both science majors.  He says that now, AP Bio will only exempt you from non-science-major bio, AND you may still have to take the labs.  Dunno about the calc.
Third, he says there's no great gains from doing physics in high school since you really need calculus to do it right.  Notice, it's not LEARNING Calculus concurrently, but doing Physics AFTER Calculus I.
So what am I going to do?  I'm going to start the kids in Alg 1 in 8th grade.  As a high school math/science tutor, I feel comfortable gauging their level of comprehension.  We'll take it a day at a time see where we end up.  I no longer feel the NEED to make sure they get through calc in high school, but I would like to leave open the opportunity for a calc or a review year in the 12th.
Science?  Well, as long as they get through chem (my major, btw), I'm good.  Science majors have to take a LOT of physics (my best was quantum, ha!) and taking it early did not work to my benefit.  It was like reading a great book too young.  You misunderstand so much of it that it ruins the experience for a while.  It took several years for me to reclaim any kind of mastery or enjoyment in physics.
Just FYI for the pile.