Thank you for visiting Little Schoolhouse in the Suburbs. Please subscribe and you'll get great homeschool tips sent to your inbox for free!
MATH FACTS (20 min/day)
The first site that I HEART this summer is ReflexMath.  It tests and customizes to your child and gives him certificates and whatnot for learning his facts.  I can't say enough about the tracking and adaptive qualities of this product.  It's usually $35/child/year, but through the Homeschool Buyers Coop, it's 44% off if you have three kids to sign up.  Regardless, click on the link and do the free 14 day trial.  There's no card to enter and if you use similar logins to your homeschool buyer's coop login, they automatically link up your paid version after your trial so you don't loose any data.
I started all three kids on +/- to make sure they were really up to speed on all those facts before they did the multi/div facts.  Guess what?  They weren't.  The site found the holes where they were hesitating.  The dark green below shows fact families (or parts of fact families) that one of my kids is up to speed on, and the light green he wasn't.  Neat, right?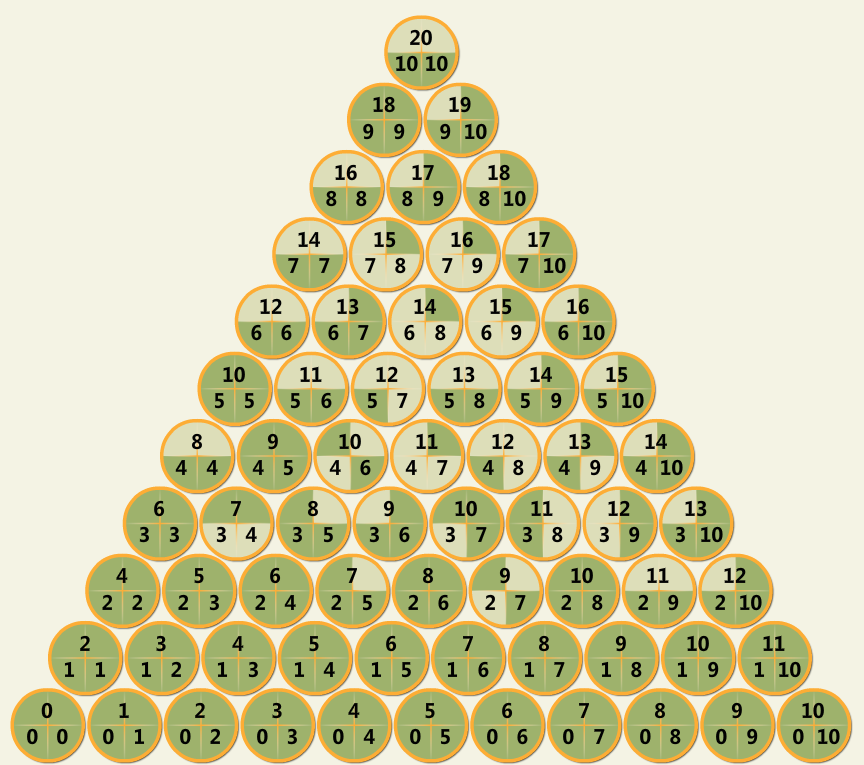 Remember those height things at the fair?  Well, this is a typing speed thing they have to do at the beginning of the early sessions so the computer doesn't confuse typing slowness with fact slowness.
Below you can see the "carnival" of games.  The kids earn coins that they can spend at the "store" and as they gain fluency, different "rides" open up for practice.
Below is a screen shot of one of the many games.
READING FLUENCY (20 min/day)
The second site I'm grooving on this summer is Reading Eggs.  (Also has free trial without entering payment.)  This site is pricier, but the second child is half off.  Also, they have a deal going through the Homeschool Buyers Co-op too, but during your free trial, they will try to entice you with discounts.  A couple were lower than the co-op discount.
I have one reluctant reader and one that missed weird chunks because she had double astigmatism.  This is another site with great print outs and reports.  It pretests, remediates, and tracks everything.  Also, once the kids are ready, they can shift into Reading Eggspress (comes free with Reading Eggs subscription and is for 7-13 yr olds) with a "library" of books and advanced phonics and reading activities.  (The fantasy/fairytale section has great old gems from the back of our syllabi. Look for Nesbit!)
Below you see screenshots of the Reading Eggs work.  My kids are way older than this, but being resistant during the school year means you have to suffer through summer baby stuff to catch you up.
AUDIO BOOKS (30 min/day)
Lastly, we are geeking out this summer on audio books.  I have realized that I don't have the patience to read long fiction aloud.  I will read short stories.  I will read science stories.  But without a daily schedule and checklist of chapters in the curriculum (like Sonlight has) that shames me for procrastinating…long fiction won't happen.  
Hello, audio books.  We used to do it in the car all the time, but these days I never go anywhere.  So, this summer, I have a whole pile of books on audible.com and a bunch I can get free from our library (our library only charges for disks that don't come with a book, weird).  I just pick things off the syllabi lists and tie the child to the iPhone or headphones for 30 minutes a day.