Thank you for visiting Little Schoolhouse in the Suburbs. Please subscribe and you'll get great homeschool tips sent to your inbox for free!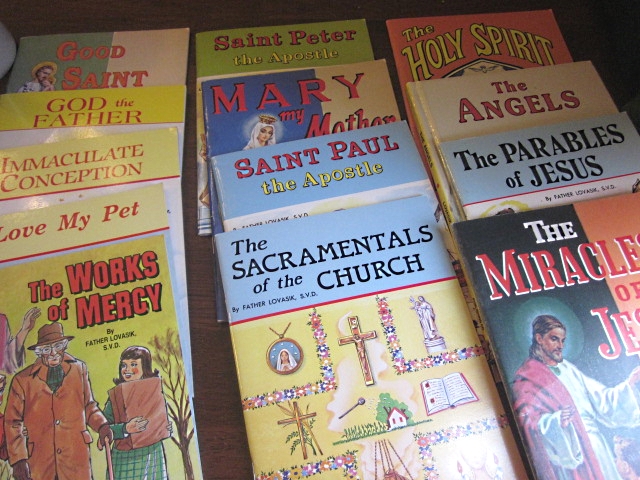 I mentioned yesterday that many of the St. Joseph Picture Books are best used as children's manuals for participating in a series of prayers or another sacrament.  However, many of the books in this series are best suited to a vignette-a-day type reading.  If you are the type of homeschool mom that likes to do themes, then you will like these.  You can open your homeschool day with a little mini-devotional on any of the topics I mention in this post.  I wouldn't read a particular book all in one sitting though.  That bores my kids.  But a tidbit a day would work fine, especially if you like narrations.
Below you see part of the book I Love My Pet.  It's a review of Bible stories and saints that had ANIMALS in the stories.  At the end is a few prayers for animals.
This is a vignette from the Saint Peter the Apostle.  Each page spread is a little story like this.
Same for the book on Angels.
And the book on the Holy Spirit. I might do a Holy Spirit themed week during Pentecost and use this book to open every day.
Here you see inside the Paul book.
There is a collection of all of the Bible stories about Mary in Mary, My Mother.  That would make a good theme for May.
If your library has it, it would also pair well with Tomie De Paola's book (below) on Mary or even Demi's for an older child.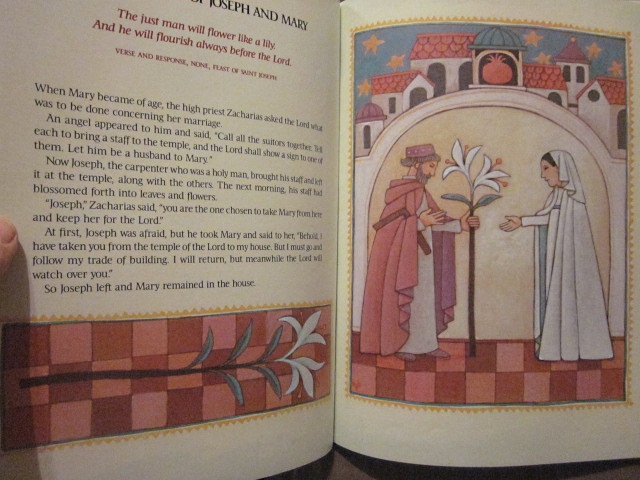 Or, you could do a week on the Works of Mercy.

A week on Sacramentals.
Or the life of  St. Joseph.  What's the Joseph month?  I can't remember.
Here is the book on Miracles of Jesus.
I would pair it with the Tomie de Paola book on the same subject from the library. It also uses vignettes.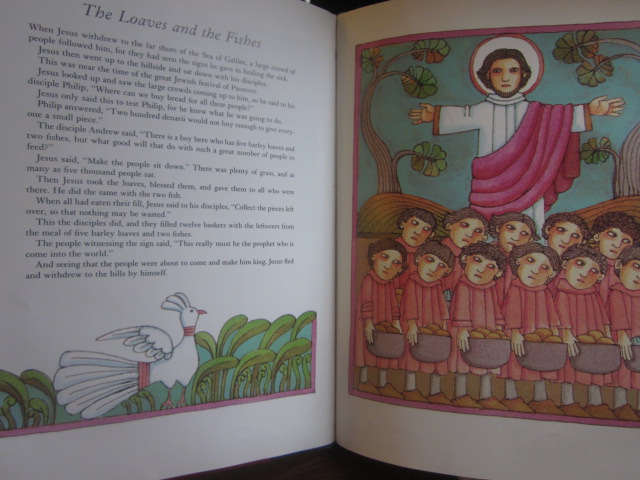 Same for the book on the Parables of Jesus.
Our library has a Tomie book on that too.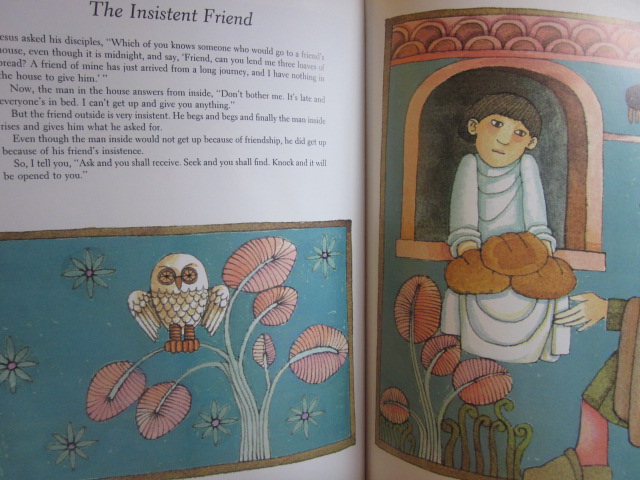 Anytime you wanted to focus on the God the Father for a week, there's a book for that.
The Immaculate Conception book covers all of salvation history, including Mary's role and her becoming patroness under this title.
Anyway, that's it for vignette-a-day theme books from St. Joseph picture books.  Next, I'll focus on those books that do read more like a story or are good for saint reports.  As a rule of thumb, anyone in the Bible will fit THIS category I just covered, but those saints who don't have Bible appearances are more of a read-through biography.  I'll show you those next.  However, if you LOVE the weekly morning devotional theme routine, any of the modern saint biographies I mention tomorrow will work for that too.