Thank you for visiting Little Schoolhouse in the Suburbs. Please subscribe and you'll get great homeschool tips sent to your inbox for free!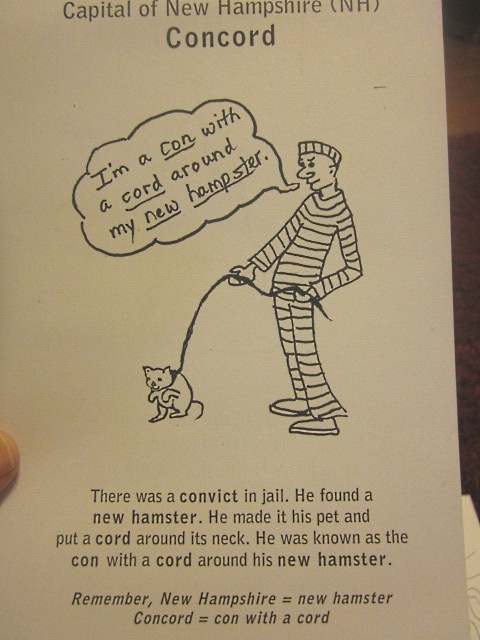 My kids do best with their memorizing, if they have a funny phrase or picture connection.  Above you see my favorite card from the www.memoryjogger.com states and capitals cards.  All of my kids know their states and capitals quickly using these cards. Below, you see another one.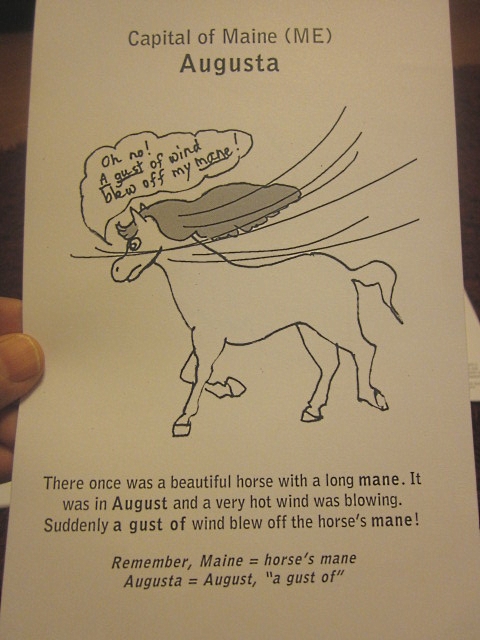 In addition to being funny, they're actually quite large.  See below.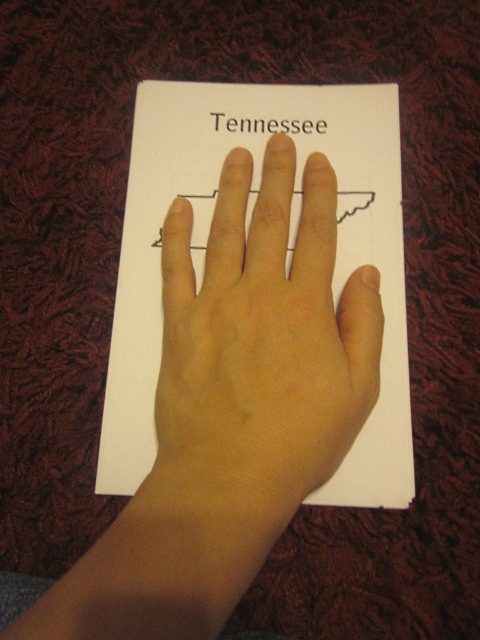 Next you will see our favorite +/- math facts cards from www.memoryaids.com.  I find that for my kids, it's important to incorporate the numbers into the picture, not just have them near the picture. See the 9-swine below.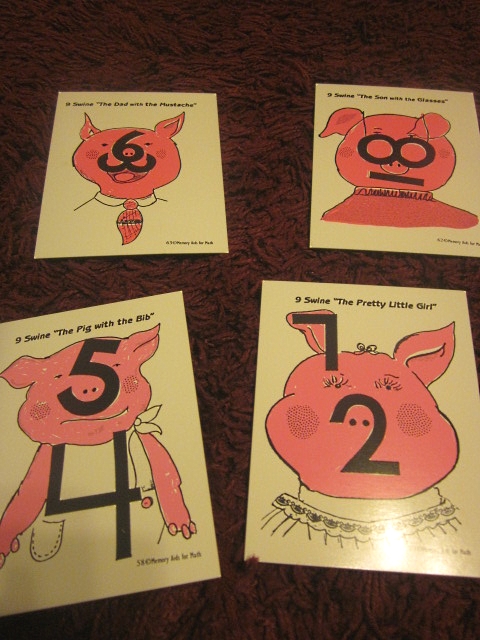 And these guys are the ten hens.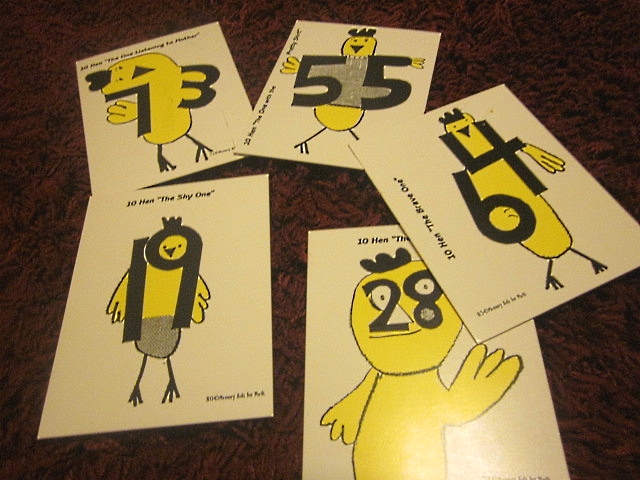 There are four version of each card (unless it's doubles).  For example, you would have "The Bully" 2+8, 8+2, 10-8, and 10-2.  But, "The One in the Pretty Shirt" is only 5+5 and 10-5.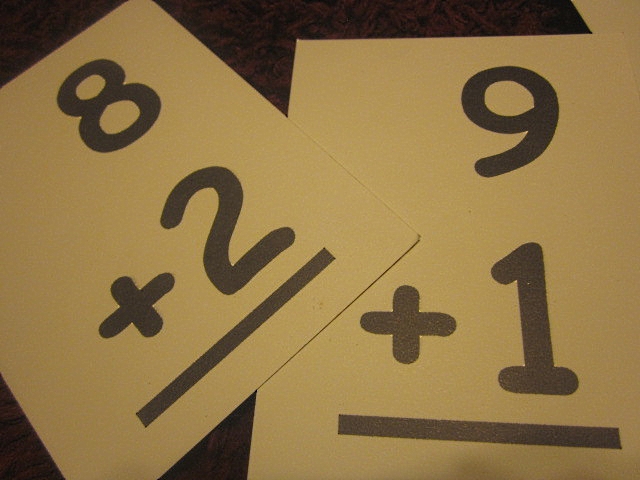 When I'm teaching them, I only use one card.  But later, I use the rest of the fact family to play memory (below) or other games.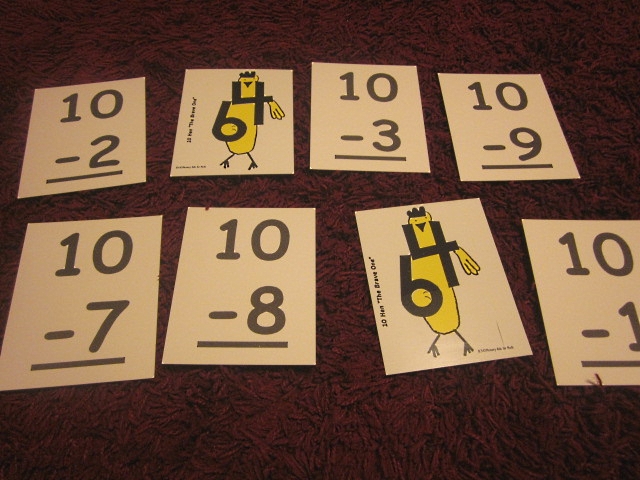 The cards themselves aren't as big as the states cards above, but they're plenty big.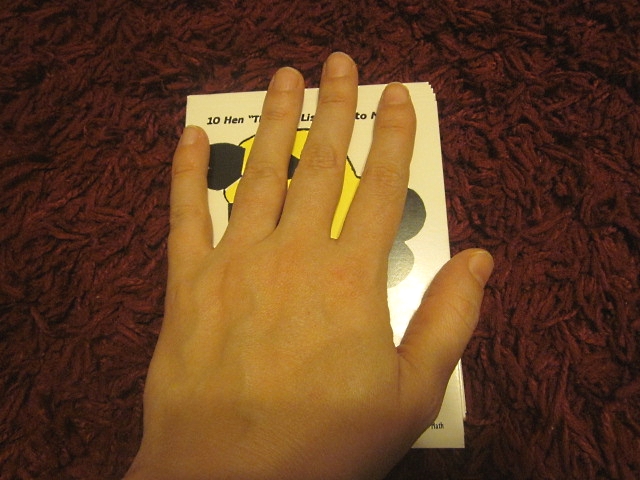 The deck have all of the families from 3 to 18.
Every set comes with a book that has "stories" for the families.  See the 12-elves below.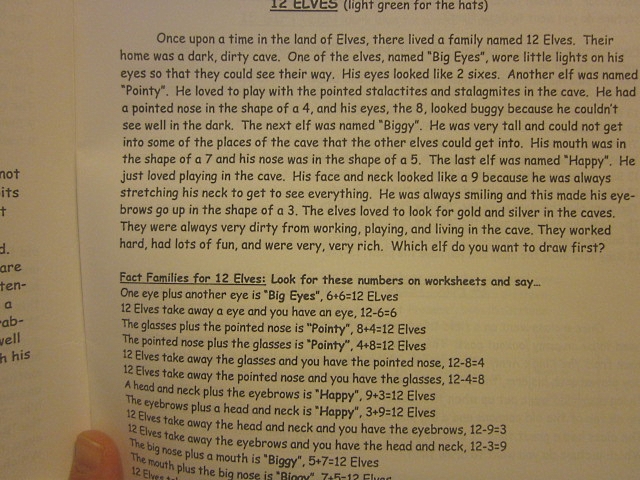 Additionally, there are practice sheets in the back.  We don't write on them in our house, we just announce the characters' names and the answers from looking at the page.  Or I say, find me all of the 10-hens.  We've gotten so used to their names that we use the phrase "What's his name?" or "Who is that?" on the Abeka sheets as well.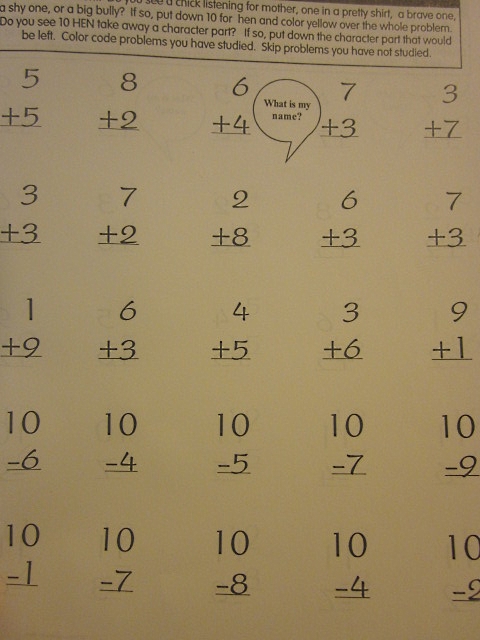 For multiplication/division fact families, we go back to www.memoryjoggers.  I don't care for their addition cards because the numbers aren't incorporated into the pictures.  I don't care for the www.memoryaids.com multiplication/division work because it's just posters and the stories and images aren't as developed. The cards you see below are the size of printer paper.
Each one has a story on the back, plus suggestions for reinforcement and review.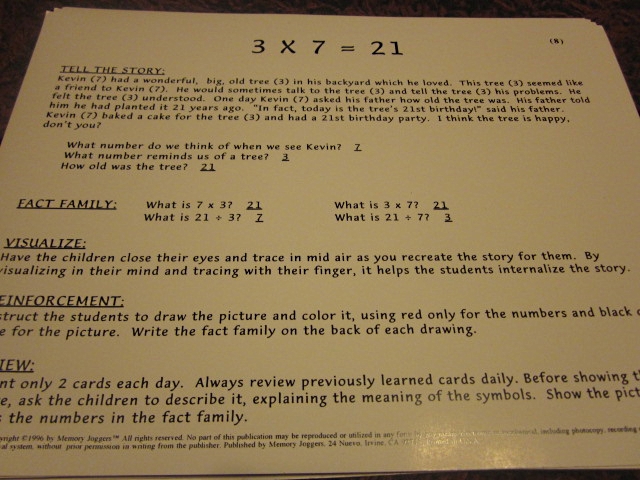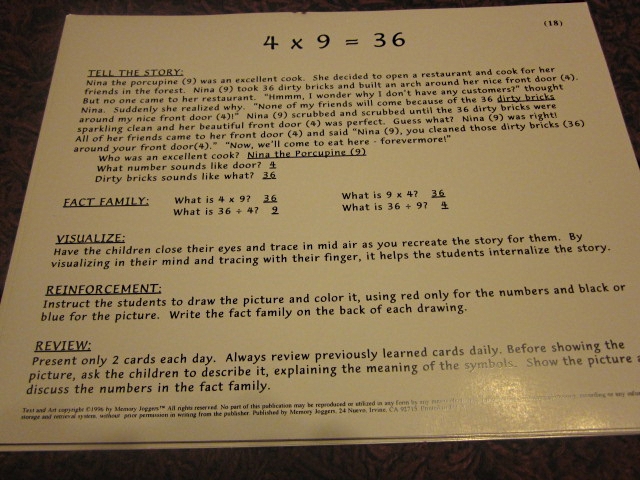 Once the kids master a set of multiplication tables, we move them over to the keys.  Like, my daughter uses the cards for everything but 1's, 2's, 5's, and 10's.  She uses the keys for those.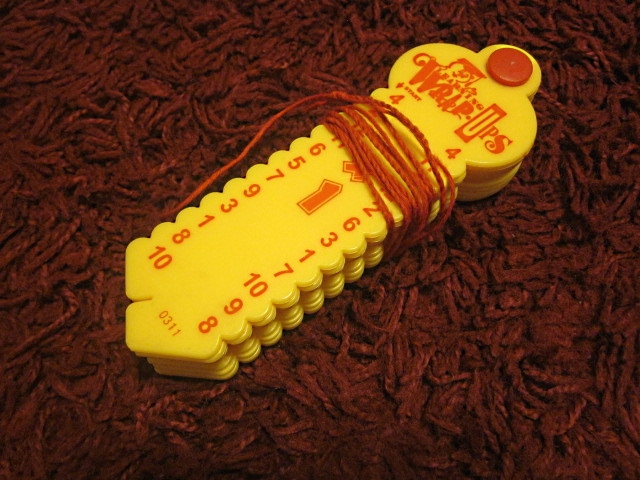 We also use keys for states/capitals and abbreviations once those are down.
We also use the division keys seen below.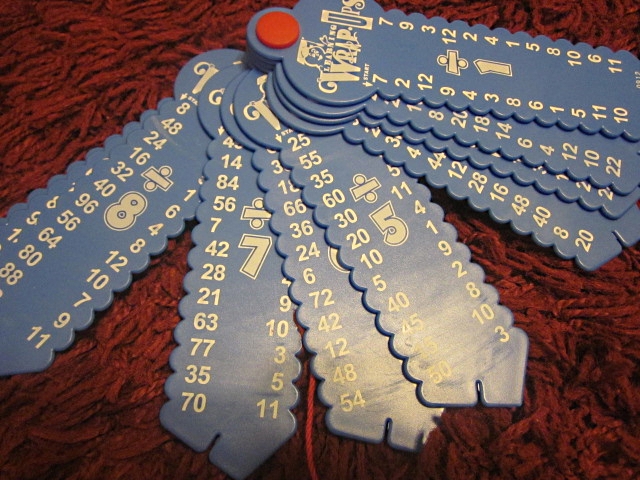 In case you've never seen these, you wrap the string around a particular key, secure it in the bottom notch and turn it over to see if you're right.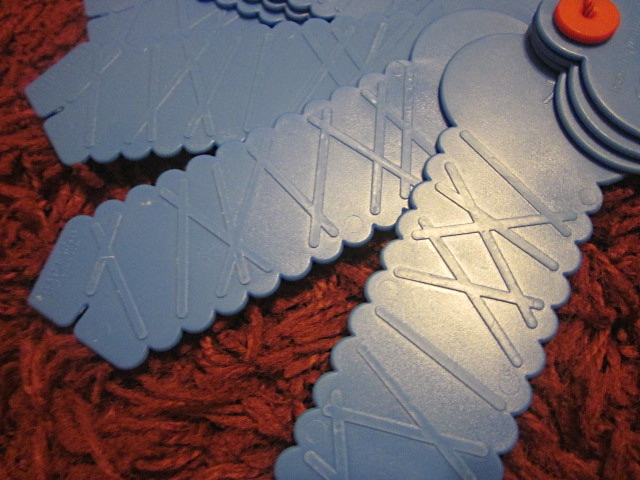 These can be bought online anywhere school supplies are sold.