Thank you for visiting Little Schoolhouse in the Suburbs. Please subscribe and you'll get great homeschool tips sent to your inbox for free!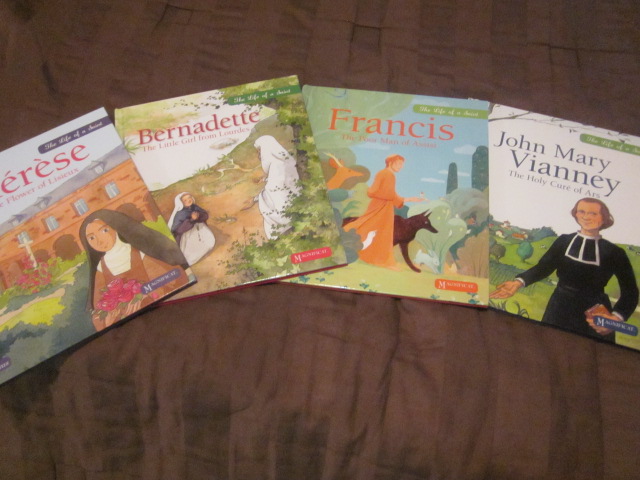 I am so excited about this new series from Magnificat and Ignatius.  They're translated from French, and they're fantastic!  See the top four books here or at Ignatius here, here, here, and here.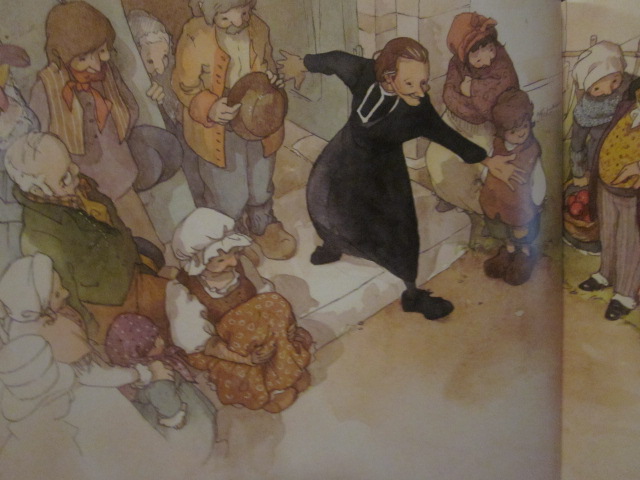 The illustrations are adorable.
Here is Francis and the leper below. You can see more from each book at the Ignatius links above.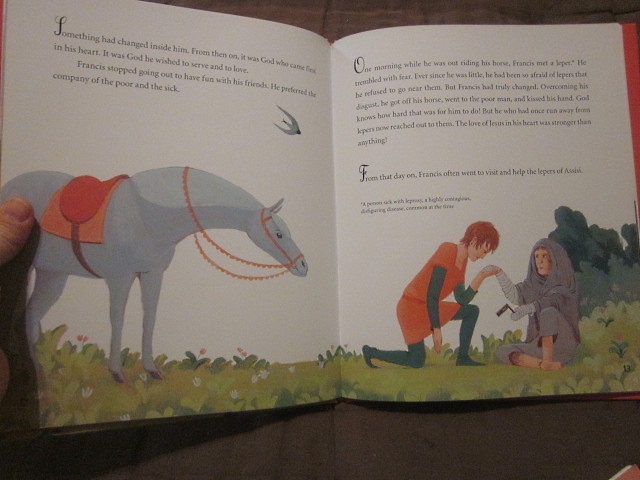 It's really important to me that the kids identify and develop an affection for the saints we read about.  Below you how substantial they are!
They cover the saint's lives all the way to death, but everything is handled very sensitively. Here's where Therese's mom dies.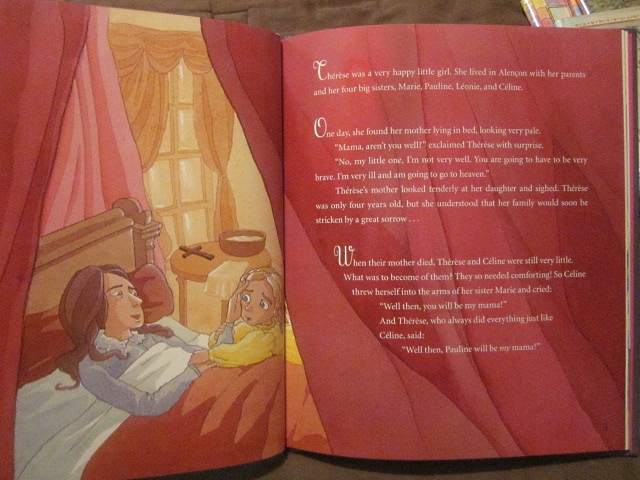 Here's a close up of the text.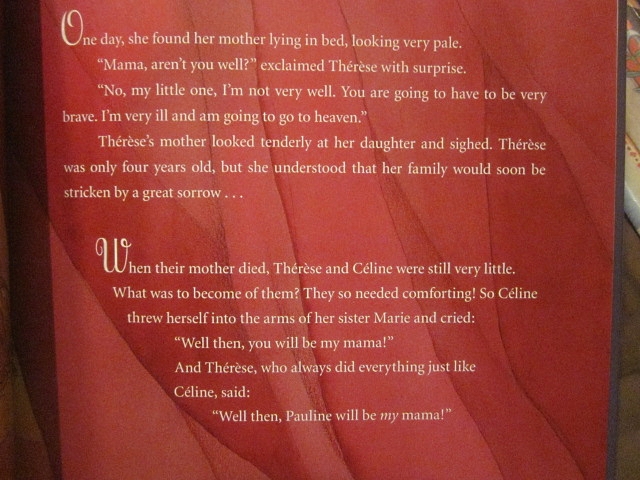 As you can see below, they aren't babyish books at all, though the pictures are charming enough to hold the little ones' attention, even if they don't catch every word.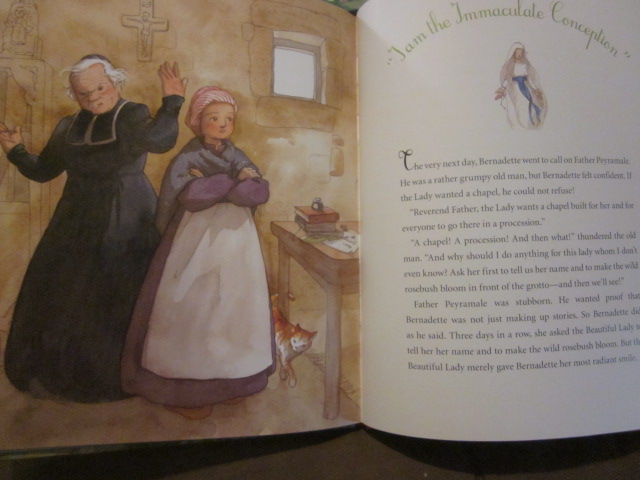 Even the burial pictures are beautifully done.  NO sad.  All good.  We LOVE them.