Thank you for visiting Little Schoolhouse in the Suburbs. Please subscribe and you'll get great homeschool tips sent to your inbox for free!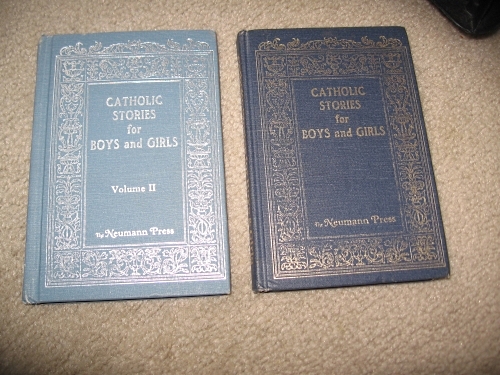 Here are the little golden oldie Catholic Stories for Boys and Girls Vol I and II.  Below is the most important fact about dropping the dough on them.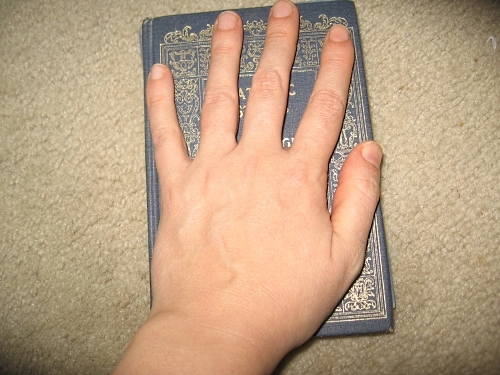 They're tiny. I was shocked.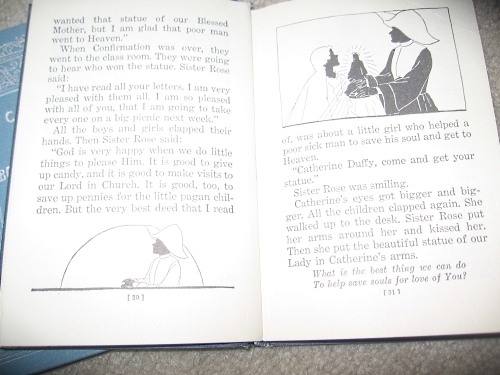 Inside, you'll find delightful stories, though.  We especially like #1.  #2 Get's too sad around page 60, but I'm still glad to have it.  They won't take you more than a few days to get through, in contrast to the books by Houselander and Marigold Hunt.  They take WEEKS.
Next you see the cover for one of the Saints and Friendly Beasts books. These are hardback, but only about 40 pages each.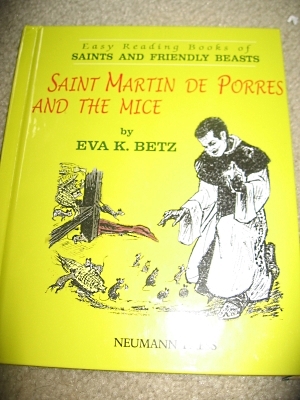 They have pictures, but they also have LOTS of words. These are not 1GRD books for my people unless they've already seen a picture book and have something to work on while they listen. Like the D'aulaire biographies, there's no way to get through one in under 15 minutes, but unlike the D'aulaires, all of the pictures are black and white. These are probably 2 day books for most families.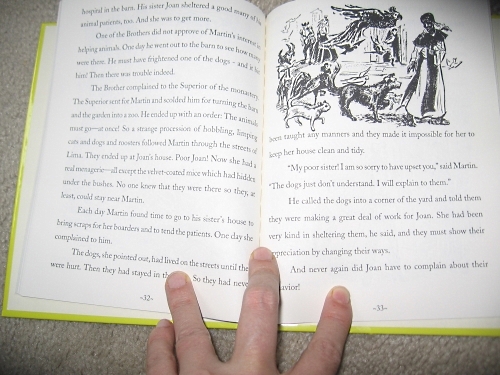 I don't have a cover shot, but this is the inside of the Catherine of Alexandria book. The Flavius and Ernest books are about the same number of pages as the Betz books, but slightly less wordy.  They're still a 2-day book for us, though.