Thank you for visiting Little Schoolhouse in the Suburbs. Please subscribe and you'll get great homeschool tips sent to your inbox for free!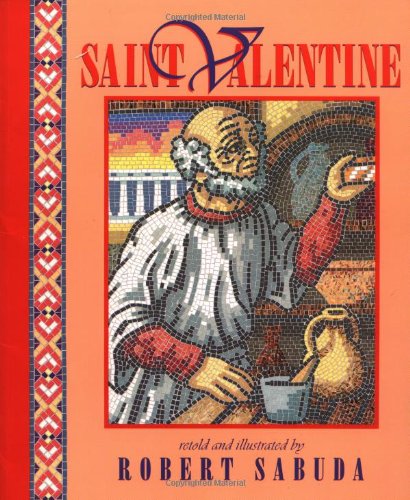 I just wanted to share how we do "Read Aloud Time" for K-2nd in my house. (It's required K-2nd, even though it's only explicit in the K syllabus.)  First of all, in my house, it's really K-5 since none of the kids want to miss out. It's the first thing we do every day after breakfast.
We read the "Saint of the Day" from whatever saints book is called for that year.  We are using Picture Book of Saints this year.  (The Table of Contents for saints books are listed in calendar order for you here.)

 There's only 3 saints this month

in Picture Book of Saints, (bolded on below list) so I'll be relying on picture books a lot. Alternatively, if there is a "listen to a saint story" assignment that day, and there's no nearby saint, we use one of the summer saints from HERE.
We read any assigned books of the month from the Liturgical Year lists in the back of all the syllabi.  My kids are really too old for the Catholic Children's Treasure Box assigned in K, and there was nothing assigned in 1st, so we'll just be reading the 2nd grade Tarzia picture book on the Eucharist followed by a book on communion.  My kids didn't take to the St. Joseph picture book assigned so we'll use this one.  Since we'll likely get through both of those in the first few of days of February, I may repeat them halfway through the month for heck.
We keep working through one of the fiction books from the lists.    I think we'll do Mr. Revere and I, since we enjoyed Ben and Me so much.
FEBRUARY BOOKS
All month:  Books on Holy Communion
(Bolded feasts below are found in Picture Book of Saints.)
1 February: Saint Brigid
3 February: Saint Blasé or Saint Ansgar
5 February: Saint Agatha
6 February: Saints Paul Miki and companions
8 February: Saint Jerome Emiliani or Saint Josephine Bakhita
10 February: Saint Scholastica
11 February: Our Lady of Lourdes
13 February: Saint Modomnoc
14 February: Saints Cyril and Methodius
14 Valentine's Day
17 February: Seven Holy Founders of the Servite Order
18 February:  Saint Bernadette
21 February: Saint Peter Damian
22 February: Chair of Saint Peter
23 February: Saint Polycarp
25 February: Saint Sebastian
27 February: Saint Gabriel of Our Lady of Sorrows
Anyone know of any other really good resources for saints this month?