Thank you for visiting Little Schoolhouse in the Suburbs. Please subscribe and you'll get great homeschool tips sent to your inbox for free!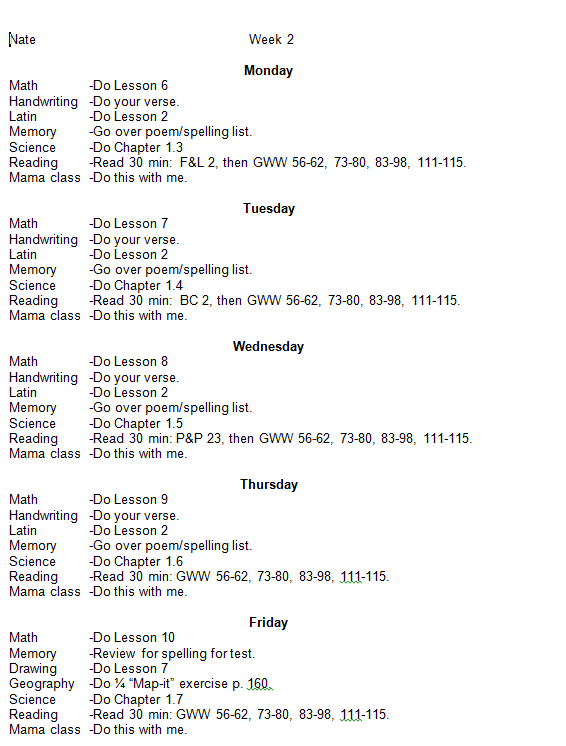 Identify what weekly work they can do alone, or mostly alone. (I don't have one of these sheets for the 2nd grader, because he doesn't do anything alone and/or couldn't read the assignments yet anyway.)

Type out only what THEY need to know to get it done.  Not the instructions for you.
Be sure to put in there that they are going to work with you individually at some point. This eliminates you writing "do this with me" or "discuss this with me" every few lines and will help get his whole week on one page.  (See my "Mama Class" on his schedule at the end of the day.)
Keep it short and sweet.
Use my format if you like.  The file has 4 weeks so you can see how I do it.