Thank you for visiting Little Schoolhouse in the Suburbs. Please subscribe and you'll get great homeschool tips sent to your inbox for free!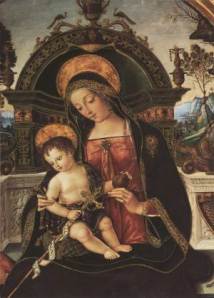 There are plenty of things you can do to get a jump on next year.  This will be especially helpful if you have multiple kids.  The proliferation of "do this with me" in the syllabus has me running around like a chicken with my head cut off.  You don't have to do all of this, because doing ANY of it will help you later. 
Make sure you understand how Sound Beginnings works.  This is your WHOLE Language Arts program and it is NO JOKE.  Pretend to teach the first four to six weeks in your head and see if you know what you'd be doing. If not, email me and we can talk. Also, since it's built on a five day schedule, but MODG only does 4 days a week, the assignments don't feel consistent.  And, the spelling dictation is supposed to go across two or more days, but they're often back to back.  If you HATE that and want to use my person Sound Beginnings Rework  Feel free.  Enter at your own risk.  Also, you will need either a primary lined WIPE BOARD or composition book for Sound Beginnings.  There's a lot of writing!
Are you going to do your memory work all at once, or as each subject comes in the day?  Print out my MEMORY BOOK.
Also, pass an eye over all the crafts and science experiments for the year and figure out where they would fall.  Order your crafts and gather the "get ahead" supplies on the science list.  If you intend to substitute any crafts or experiments, make plans now so it doesn't get skipped entirely.
Order your blank books.  If you don't need a bunch of other stuff from Emmanuel, Barebooks.com is the best pricing.  I get the "kits" that have a plastic cover and line guide.  See THIS post to figure out how many books you need and what sizes
Go ahead and cut out your art cards.  I have an attractive, cheap way to store them HERE.
Get a crochet kit.  The syllabus says that any crochet instruction will do. We use the DVD Art of Crochet: 4 Kids, starring cute little boy, Ryan Anderson as the teacher. You will also need a ball of yarn and a needle (J size works for us.)
The recommended book for the recorder is out of print; it's super annoying anyway. We use Nine-Note Recorder Method.
The Klutz tissue paper flower craft is out of print. Alex Toys has a kit for giant tissue flowers that will last you through several kids. It makes 36 flowers.
For the Music Masters Series, there are exactly 8 that are not used in 3GRD-5GRD, and conveniently, that's the exact number you need for this year. They are: Beethoven, Chopin, Dvorak, Haydn, Mendelssohn, Schubert, Schumann and Grieg, and Wagner. Order the whole set (Adoremus Books $58) and you're covered for all 3 yrs.
If you intend to use the exact history books in the lesson plans for weeks 20-31, check your library or purchase the following in addition to those on the required list: Pocahontas (D'Aulaire), Thomas Jefferson (Meet Famous Americans Series), Childhood of Famous Americans Series: Benjamin Franklin, Daniel Boone
Print out my 2014-2015 liturgical calendar schedule and adjust it for your tentative yearly schedule. This will help you see what saints resources you need. Here are a few Tables of Contents by Date. We have a static list that we use every year.
Tear out your math and make your copies for music, Science and Living Things etc.
Buy Math-It USED.  It's too expensive new, for what it is.  OR, at rainbow resource, you can get an "extra student set" of the boards and the guide book for about half what you'll pay for the whole system.
BONUS POINTS
Start a CRATE SYSTEM:  a walmart crate, 32 hanging file folders with tabs, printer paper, index cards.
Put 32 folders in the crate and number the tabs 1-32.Tear out your Abeka sheets, science and music worksheets and drop them in the right week.
Drop in any weekly flashcards you've made/bought.
Pop in your Music Masters CD's too.  If your kid is going to need coloring pages, see all my composer links HERE.  Check your syllabus for 2nd grade composers used.  Print em', file em'.
THINGS THAT AREN'T ALWAYS IN THE LESSON PLANS
READ YOUR LANGUAGE ARTS SCOPE AND SEQUENCE!!!  Make decisions about and schedule the following things in your planner or assignment sheets.  Otherwise, they might "disappear" in the busy-ness of your day.
Read Alone instructions for 2nd.  The online syllabus says 30 minutes. Your supplementary history reading texts are intended for this starting at week 20.  But before then, it's up to you to choose resources.  There's an easy reader list in the back of the syllabus for 2GRD and 1GRD.  If the history books from week 20 on are too hard (which they have been for us), put them in read aloud time and continue to schedule your own read alone resources.  But if it's all too hard, THIS LIST  is what I use to get them up to speed. 

Alternatively, you can buy one of the 

$7 Sonlight reader guides 

that schedules out their practice reading and provides comprehension questions and mapping.  If your child is still struggling with reading CVC words and basic sight words (like all three of mine), you may need the First Grade version.

Read Aloud instructions for 2nd.  It's not listed in the syllabus beyond the first week, but it's supposed to be there 30 minutes a day.  We make that a few times a week and it's WITH the other kids.  There are book suggestions for this in the back. (To see how long many classic fiction books take at 15-20 minutes a day, see my metered list.)  We also use any out of reach history books for this.  A typical session has a few liturgical or saints picture books, especially if someone has a retelling this week, any assigned Bible stories from Knecht or Schuster (4th) or Golden Children's Bible (K), a reading from someone's history, and possibly a fiction chapter.
Sight Words.  It's in the Language Arts Scope and Sequence, but not in the assignments.  If your kids still need these (mine did), you will need to supply them.
Nature Walks or Field Trips.  It's part of science AND language arts.  It's expected that the child will do these during the year.  I have no idea how often it's supposed to be.  Weekly?  Monthly?  You decided.
Reading Comprehension #3-7 on the Language Arts Scope:

 These are things that can be covered in book discussions, but it would probably be best for you to print them out and have on hand to remind you what to mention. I would think that during your read aloud sessions, you could periodically go over these things.

Study Skills section on the Language Arts Scope: Alphabetizing and title, author, illustrator.  You need to do this yourself.
BONUS POINTS
Start a CRATE SYSTEM:  a walmart crate, 32 hanging file folders with tabs, printer paper, index cards.

Put 32 folders in the crate and number the tabs 1-32.
Tear out/copy/print out all of your worksheets, tests, and whatnot.

Drop in any weekly flashcards or music masters CD's.