Thank you for visiting Little Schoolhouse in the Suburbs. Please subscribe and you'll get great homeschool tips sent to your inbox for free!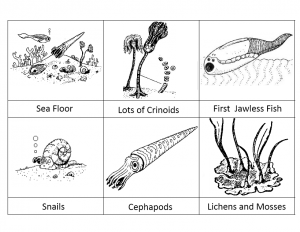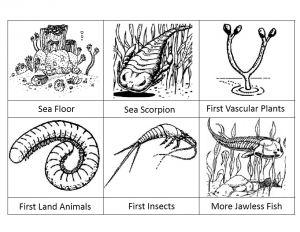 Click on hyperlinks above and below to get all of the images.  I didn't upload all the pictures to the blog, but you can get them all in the pdf links.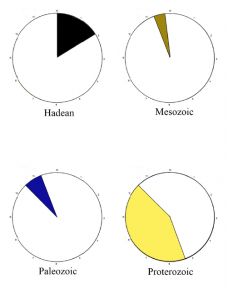 *All images from Kentucky Geological Society.
To use this material:
Print out all of the clocks and cut apart, leaving the labels in tact.
Place the clocks in order and number the backs in sharpie.
Print all of the time period images and label sheet.
Cut apart all labels, but keep the names attached to the images.
Turn over the images and write the time period on the back.  (It's the file name)
On the back of the time period labels, write the ERA: Hadean, Archaen, etc.
You have several options:
Have the child line up the clocks in order and check his work by looking at the numbers on the back.
Have the child place period labels underneath the clock images in the correct order and check the backs.
Eliminate the Pre-Cambrian images from the stack and have the child place the rest under the correct period label.
Include the Pre-Cambrian images and have the child create the whole set-up: clocks, time periods, and images under the right clock or label.